Overbite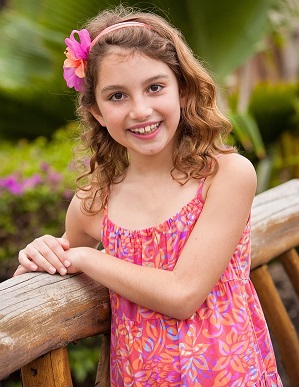 A condition where the front teeth overlap the lower teeth excessively is called an overbite. It is a common orthodontic condition. Fortunately, this condition is relatively easy to correct.
The problem often has its roots in the size of the jaws and poor care of children's teeth. Prolonged use of feeding bottles or pacifiers may also result in the upper teeth being pushed out.
Very often people choose to live with an overbite unless it is especially deep, in which case corrective braces or even surgery may be required. However, with increasing use of clear braces and the Invisalign orthodontic process, more people are electing to get their condition corrected than ever before.
Effects



Overbites typically result in improper functioning, and an unnatural appearance of the front teeth. They may also result in excessive wearing of the lower front teeth. Since the lower teeth "undercut" the upper ones, it may also cause damage to the upper gums and palate. This may lead to periodontal problems, i.e. problems with the supporting structures of the teeth.
Correction
Correction can be done at any age, though treatment is usually undertaken for children in the 10 – 14 age group. During this period, treatment is easier because the jaw is easier to manipulate than in adults.
Most dentists will evaluate the situation using special X-rays. They will look at the wear and alignment of teeth and determine if any speech impediment is present. If the condition appears severe, or if you are concerned with your appearance or your smile, she may recommend that you visit an orthodontist.



Based on the degree of the overbite, the orthodontist may recommend straightening, braces or surgery. If braces are to be used, the treatment may last for up to two and a half years.
In most other cases, it will be less. It may also be worth checking to see if the treatment is included in your dental insurance. Often, if the need for surgery is for cosmetic reasons, it may not be covered.


---
For a complimentary examination appointment to see if you have a dental alignment problem and what treatment would be right for you, please contact us online or call 650-961-5047.
We'll answer any questions you may have, and give you a free written estimate regarding costs and insurance benefits before you leave.
Dr. Ashouri



---
Dr Ashouri | Testimonials | Insurances we use | Forms |  Orthodontics | Adult Orthodontics | Children's Braces | Invisalign | VPro | Dental Headgear | Nightguard  | Retainers | Crooked Teeth | Overbite | Under Bite | Cross Bite | Open Bite | Buck Teeth | Thumb Sucking | Tongue Thrust | Bruxism | Sleep Apnea | Map | Contact Us
©2006 Nahal Ashouri DDS MS