State-of-the-Art Orthodontics
Gives You A Reason To Smile
Orthodontics – a specialized branch of dentistry - focused in corrective treatment for the teeth and jaws.
A smile has always been the best introduction. Who would not want to have an attractive smile that warms the heart and creates a friendly first impression?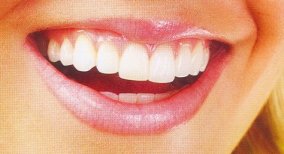 With greater emphasis on appearance and health, and with work taking us all over the world, it has become increasingly important that we have healthy teeth and an inviting smile.
Often, a dentist will refer a patient to an orthodontist if the dentist finds that bite correction is required. This can either be to fix a deformity or for cosmetic reasons.
Get Your Children Checked Early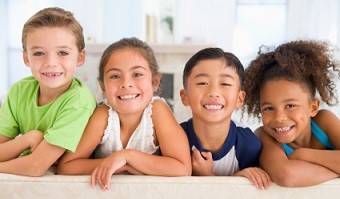 The American Board of Orthodontics recommends that all children should be given a thorough evaluation by the age of seven. This will ensure that any developing problems are recognized early and that an intervention, should one be required, is minimal.
The reason for the rise in orthodontic treatment goes beyond the desire for a dazzling smile. It has been scientifically proven that healthy teeth are an important component of our digestive process, since digestion starts with chewing.
Evenly spaced teeth and healthy gums can help curb bad breath. The control of bad breath starts with control over gingivitis and good dental hygiene, both of which require correct teeth and jaw positions.
When considering orthodontics, there is another reason to smile: Modern improvements have greatly reduced the time needed to complete a round of treatment.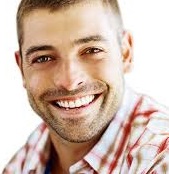 There is even a branch of orthodontics, called accelerated or instant orthodontics, where the time taken is much shorter. The process is much faster, typically taking only about half the time needed in a conventional process. Learn more about Accelerated Orthodontics.
Modern technology has taken dentistry to great heights. There are now panoramic x-rays available that can be used to plot the relationship of the jaw and teeth to the skull. Using these, a dentist is now able to give you a before and after scenario, even before he or she commences any work your teeth.
This gives rise to a number of options and also provides a reasonable estimate of costs, because the work needed is better understood.


---
For a complimentary examination appointment to see if you have a dental alignment problem and what treatment would be right for you, please contact us online or call 650-961-5047.
We'll answer any questions you may have, and give you a free written estimate regarding costs and insurance benefits before you leave.
Dr. Ashouri



---
Dr Ashouri | Testimonials | Insurances we use | Forms |  Orthodontics | Adult Orthodontics | Children's Braces | Invisalign | VPro | Dental Headgear | Nightguard  | Retainers | Crooked Teeth | Overbite | Under Bite | Cross Bite | Open Bite | Buck Teeth | Thumb Sucking | Tongue Thrust | Bruxism | Sleep Apnea | Map | Contact Us
©2006 Nahal Ashouri DDS MS