AcceleDent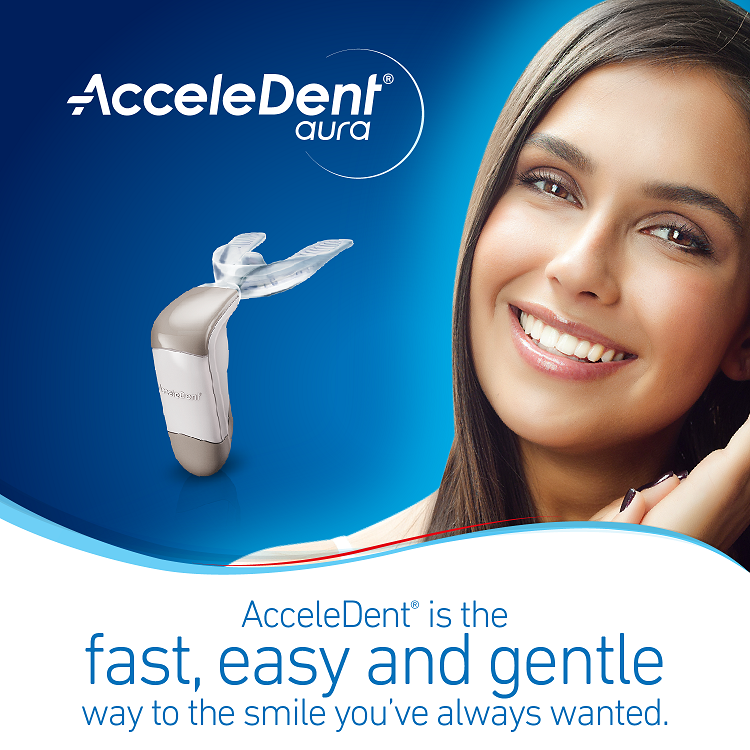 The fast, safe and gentle way to accelerate tooth movement with only 20 minutes of daily use. 
Fast – clinically proven to move teeth up 38-52% faster
Safe – FDA cleared. Demonstrated safe and reliable in U.S. Clinical Trials
Gentle – Gentle SoftPulse Technology™ micropulses may reduce patient discomfort
Dr. Ashouri is excited to now offer AcceleDent at her office in Mountain View, CA. We serve patients from all over the South Bay Area and Peninsula, including Mountain View, Sunnyvale, Los Altos, Cupertino, San Jose, Los Gatos, Saratoga, Menlo Park, Palo Alto, and Redwood City.
AcceleDent is a fast, easy, and gentle way to speed up your orthodontic treatment so you can have the smile you want in less time than ever before.
Orthodontic treatment works by placing forces on the teeth in order to gradually move and realign them by reshaping the surrounding bone. By speeding up bone remodeling, we can speed up tooth movement and shorten overall treatment time.
That's where AcceleDent comes in! AcceleDent uses tiny vibrations, or micropulses, to speed up the remodeling process and tooth movement.

How Does AcceleDent work?
It's easy to use AcceleDent! You insert a mouthpiece that is fitted around your existing orthodontics (either traditional braces or Invisalign), and bite down with just enough force to hold it in your mouth. Then, you turn on the Activator for 20 minutes. That's it! You can go about your regular daily activities -- watching TV, working on the computer, reading -- while AcceleDent is speeding up your treatment!
AcceleDent is a non-invasive, non-surgical way to speed up your treatment. Plus, you can use it in the comfort of your own home.

Is AcceleDent safe?
Yes, AcceleDent is safe! It has been cleared by the FDA and is available only by prescription from your orthodontist. It has already been prescribed to thousands of patients worldwide since it was introduced in 2009.
AcceleDent is also comfortable. It uses gentle micropulses that exert up to 8x less force than an electric toothbrush. Some patients even report that using AcceleDent makes their braces more comfortable.

Ask Dr. Ashouri about AcceleDent!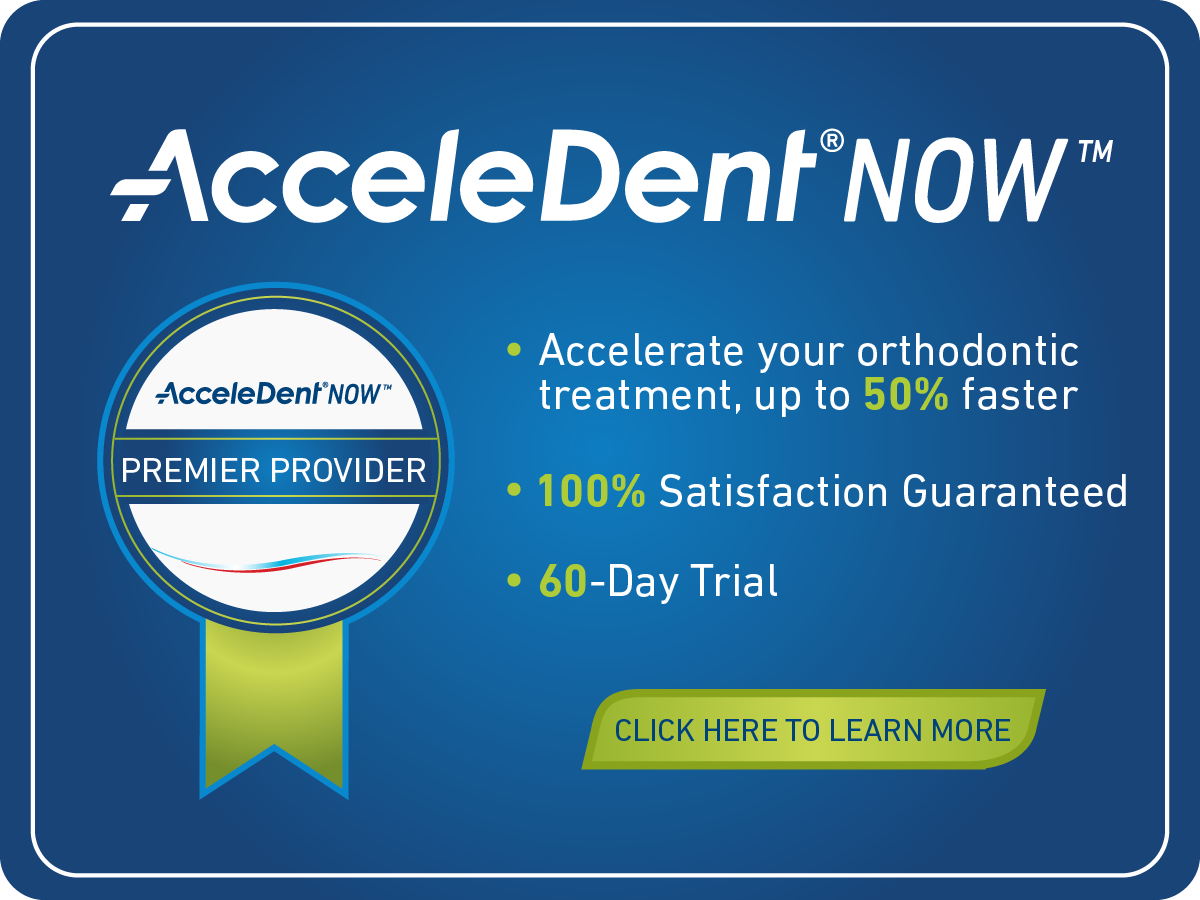 Experience AcceleDent with a no-risk, 60-day trial.
As an exclusive AcceleDent NOW provider, Dr. Ashouri offers her patients a 60-day trial of AcceleDent. Our patients have the unique opportunity to experience the benefits of accelerated treatment with the leading technology available at home with no financial risk.
The AcceleDent NOW is available for patients currently in or about to start orthodontic treatment.
Contact us to schedule your complimentary consultation with Dr. Ashouri and ask if accelerated treatment with AcceleDent is right for you. You can fill out the contact form below, or just call our office at (650) 961-5047.
---
For a complimentary examination appointment to see if you have a dental alignment problem and what treatment would be right for you, please contact us online or call 650-961-5047.
We'll answer any questions you may have, and give you a free written estimate regarding costs and insurance benefits before you leave.
Dr. Ashouri



---
Dr Ashouri | Testimonials | Insurances we use | Forms |  Orthodontics | Adult Orthodontics | Children's Braces | Invisalign | AcceleDent | Clear Braces | Dental Headgear | Nightguard  | Retainers | Crooked Teeth | Overbite | Under Bite | Cross Bite | Open Bite | Buck Teeth | Thumb Sucking | Tongue Thrust | Bruxism | Sleep Apnea | Map | Contact Us
©2006 Nahal Ashouri DDS MS